If you enjoy unique flavor combinations, add this Frangelico sour to your list of new cocktails to try. The Frangelico sour combines egg whites and lime juice to make a light, airy, sweet yet tart cocktail that you will love.
What is Frangelico?
Sold in a bottle shaped like a traditional monk's habit, with a rope belt to complete the look, Frangelico hazelnut liqueur is an Italian hazelnut liqueur. Aside from coming in a distinctive-looking bottle, there is a story that goes along with the liqueur.
Frangelico has been made by the same company since the late 1970s but is inspired by the liqueur distilled by Christian monks nearly 300 years ago. Frangelico was made initially from wild hazelnuts and local herbs in the Piedmont region of Northern Italy and is named for one of the monks who created it.
Frangelico is a liqueur that is popular in after-dinner dessert drinks, delicious mixed in with a coffee or poured over the rocks. It has a nutty punch of flavor to it. I love Frangelico coffee, especially around the holidays. And to give cocktails a dose of hazelnut goodness, you can, of course, mix Frangelico into cocktails or shots.
A famous combination is Bailey's Irish cream layered with Frangelico to make the Nutty Irishman shot typically served on Saint Patrick's Day. You can even use the hazelnut liqueur in baking to add a hazelnut flavor to your baked goods.
Frangelico has flavors of toasted hazelnut, vanilla, white chocolate, and herbal notes. Frangelico is more robust in taste than amaretto, an almond-flavored liqueur, which can be used to make an amaretto sour. Frangelico has a light amber color that mixes easily into cocktails without changing the color.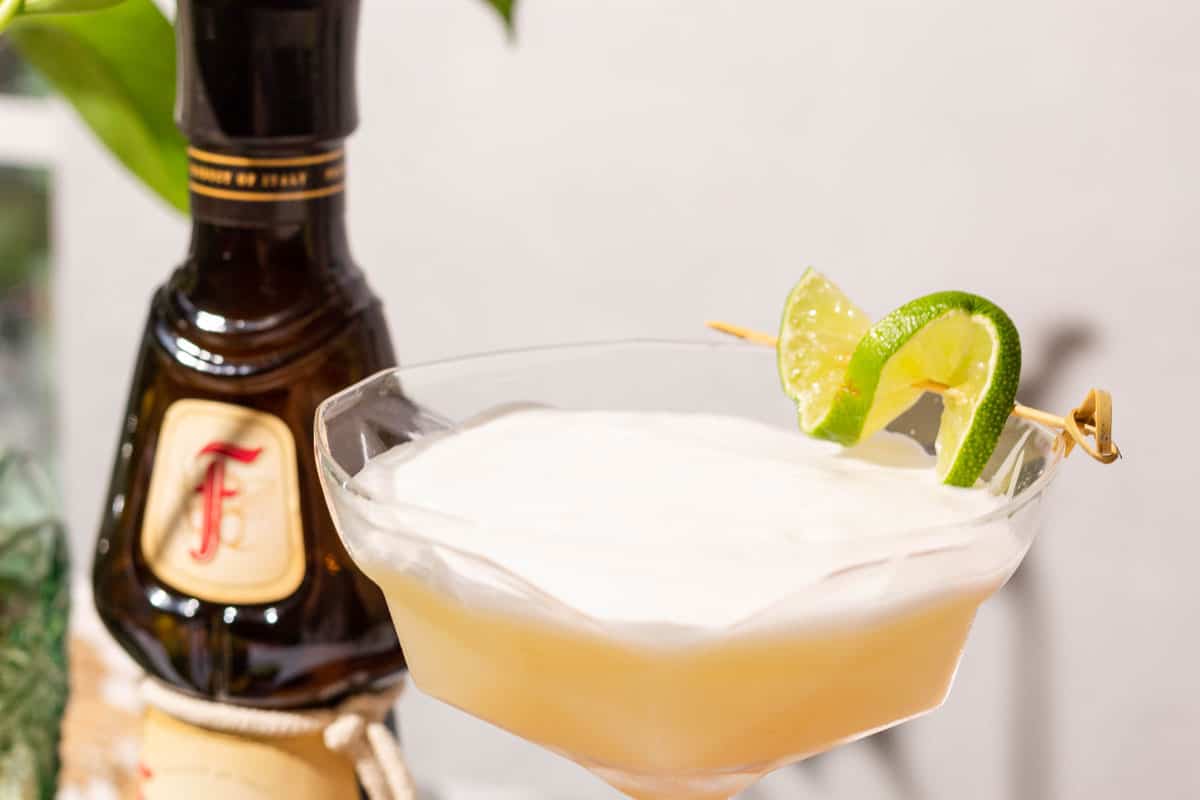 What Goes Well with Frangelico?
The obvious pairings for Frangelico liqueur are coffee and anything chocolate flavored that would typically go with hazelnut. Raspberry liqueur like Chambord or any other berry flavored liqueur pairs well with Frangelico and offsets some of its sweetness. Frangelico can also be paired with whiskey, vodka, or brandy.
For this cocktail, the nutty flavor combination of Frangelico and tart lime come together to create a delicious drink. Frangelico is balanced with the tartness of lime juice to create a complex cocktail with layers of flavor. You will adore this Frangelico sour cocktail if you love desserts like key lime pie or lemon bars or enjoy an amaretto sour cocktail.
Ingredients for a Frangelico Sour Cocktail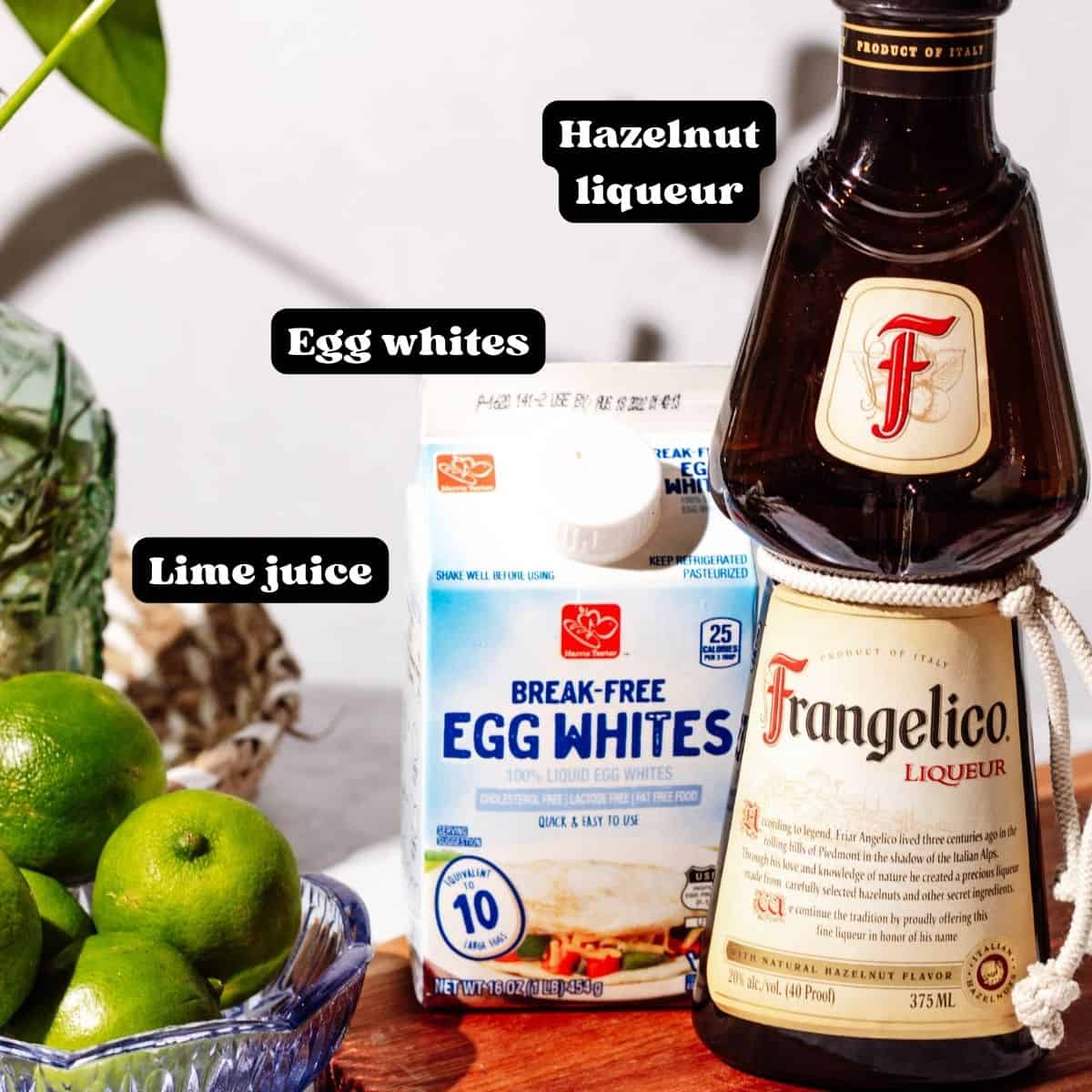 Now let's learn a little more about the ingredients that go into a Frangelico sour. This is a simple cocktail to make, and you will likely have most of the ingredients already, but if not, a quick trip to the store, and you'll be all set. You may not have Frangelico stocked in your bar, so visit your favorite liquor store to pick some up.
Hazelnut liqueur: The first and most important ingredient and base spirit for your sour is the Frangelico. The hazelnut liqueur is the most well-known and tried and true brand on the market. From the unmistakable bottle to the robust hazelnut flavor, Frangelico is versatile and so tasty. Hazelnut will give your sour cocktail a sweet and slightly earthy flavor that is balanced so well with the lime juice.
Frangelico is on the pricier side, so if you want to substitute it for a less expensive hazelnut liqueur, your cocktail will be just as tasty. Brands like DeKuyper, Fratello, or Hiram Walker make an excellent hazelnut liqueur with a smaller price tag.
Lime juice: Next, to make your Frangelico sour, you will need fresh lime juice. Sours are typically made with lemon or lime juice to give them tartness. I always prefer freshly squeezed citrus juice since it has the best flavor and brightness. If you only have bottled lime juice, it will also work. Alternatively, you can use fresh lemon juice, but keep in mind that lemons are a little sweeter than limes and give you a slightly different result.
Egg whites: These are an essential ingredient for sour cocktail recipes. Shaking egg whites into your cocktail gives it a lightness and an unmistakable airy texture. While egg whites are typical of a sour cocktail, you may be concerned about consuming raw eggs. The risk of any bacteria like salmonella getting into your cocktail is minimal, and strict guidelines in processing make raw eggs a relatively safe bet. You can also use pasteurized egg whites that you can buy in a carton, if you want a little extra reassurance. This typically what I do and it works well.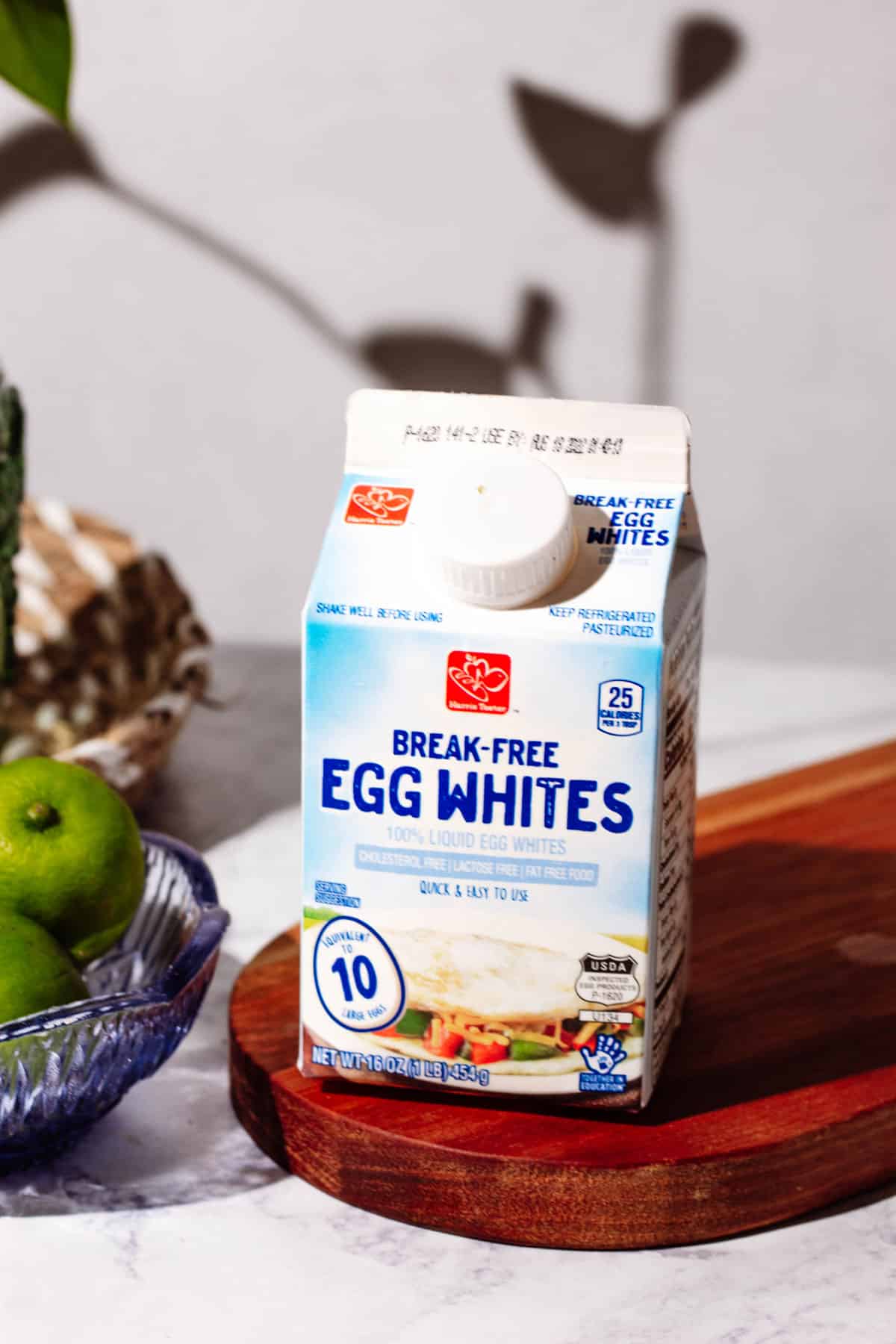 But, if you are still uncomfortable with the idea, or you are vegan, you can replace the egg white with aquafaba, the liquid from cooked chickpeas. You will get similar results, and you can usually find powdered aquafaba or get some from a drained can of chickpeas.
How to Make a Frangelico Sour Cocktail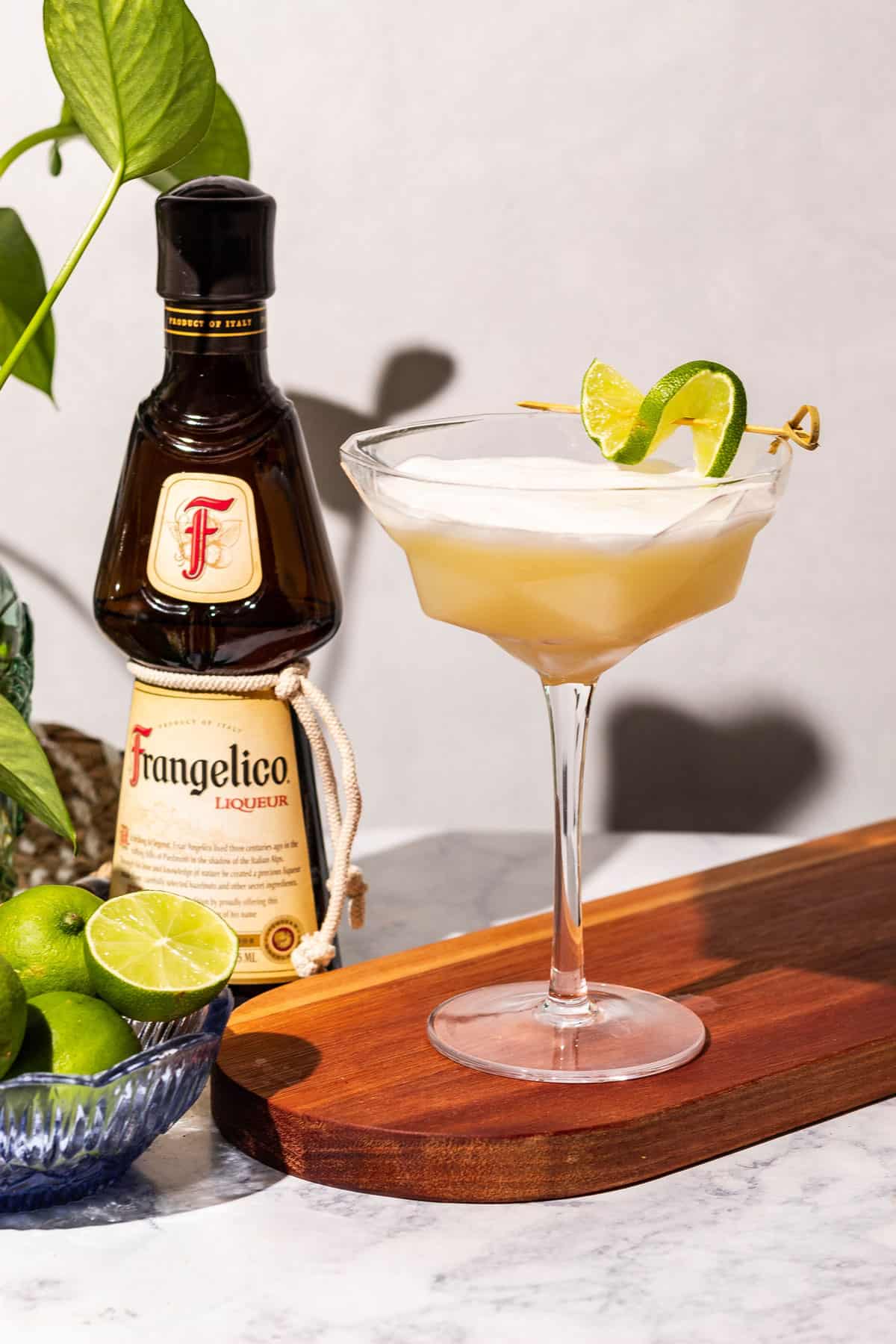 Gather all your ingredients, and let's shake up a Frangelico sour cocktail! For this recipe, you will need a jigger, cocktail shaker, strainer, and a cocktail glass. A chilled cocktail glass is always nice for a drink like this. For this cocktail, I like to use either a coupe or martini glass.
First, measure your Frangelico and add it, as well as your egg white and lime juice to a cocktail shaker. Shake the ingredients together for about 30 seconds, ensuring they are combined. You will have a nice frothy mixture due to the egg whites from this initial "dry shake", or shaking without any ice.
Next, add ice to your shaker and give the cocktail another good shake, incorporating ice into the mixture.
To finish, strain the cocktail into a cocktail glass. If you want a cocktail on the rocks, you can add ice to the glass before adding the cocktail. Garnish your cocktail with a wedge or wheel of lime, and enjoy!
Serving Suggestions
This super flavorful Frangelico sour cocktail is among the great cocktails for an afternoon happy hour with snacks or an after-dinner drink. The sweet and tart flavors balance one another out and lend themselves to drinking on a cool fall day sitting by the fire after a good dinner.
You can enjoy this Frangelico sour cocktail with chocolate desserts or vanilla ice cream with berries. A sour cocktail paired with salty meats and cheeses served with nuts, jams, and fruit is a classic combination that will compliment the flavors of the cocktail and the food.
I hope you enjoy this Frangelico sour cocktail recipe with good friends and great company!
More cocktail recipes to try
If you liked this Frangelico sour drink, then you might also enjoy some of my other best cocktails on this site.
Shop my favorite Amazon finds for cocktails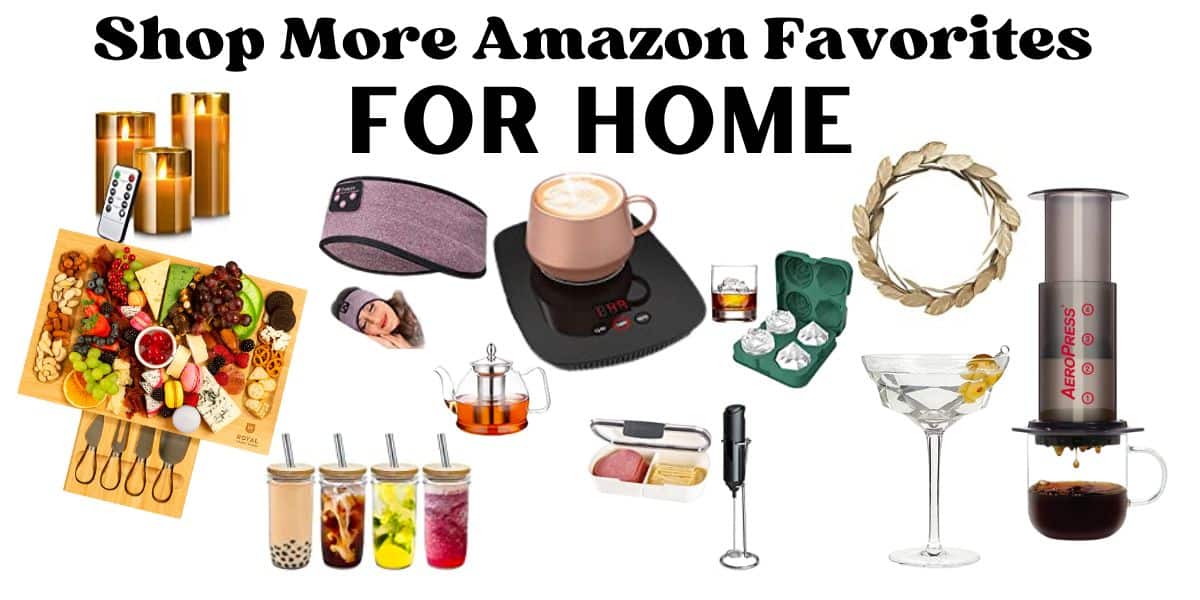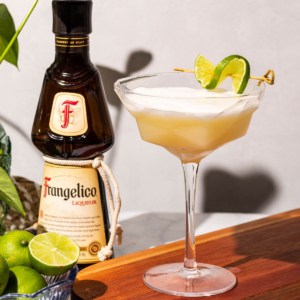 Hazelnut Frangelico Sour Cocktail Recipe
The Frangelico sour combines egg whites and lime juice to make a light, airy, sweet yet tart cocktail that you will love. 
Ingredients
2

ounces

Frangelico

hazelnut liqueur

1

egg white

1

ounce

lime juice

1

lime wedge or wheel for garnish

optional
Instructions
Add Frangelico, egg white, and lime juice to a cocktail shaker. Shake well, then add ice to the cocktail shaker and shake well again.

Strain into a cocktail glass and garnish with a lime, if using.