Feel confident and free in food choices with nutrition coaching and meal planning.
Do you feel frustrated?
| | |
| --- | --- |
| Do you want to nourish yourself without going crazy? | Does the bottomless pit of internet diets frustrate and confuse you? |
| Do you feel boxed in by food rules? | Do you feel distrust for your body from a chronic illness? |
| Does going to parties or eating out cause you anxiety or take up a lot of thought? | Do you feel guilty for not eating the "right" thing? |
There is a better way.
Have a healthier relationship to food and movement
Enjoy eating without guilt or feeling out of control
Manage your health with less stress
Melissa's [Grateful Meal Nutrition] approach to intuitive eating has helped me in ways that surprise me. I have never felt judged or less than. She encourages me to find my own best path to good nutrition and health. I have dropped my A1C #'s in a month and it has been totally due to her great coaching. I am a very picky eater and also do not like to cook, so her coaching has helped me to see how I can still eat what I like with attention to the details of the nutrition in the foods. I am very grateful to have found her.

-Nan F.
Melissa's [Grateful Meal Nutrition] suggestions are easy and I have freedom to eat much more than I was trying so hard to do on my own. I was impressed with her gentleness and confident manner. I am doing much better and I would definitely recommend her services to anyone with a dietary need. I felt that she really cared about my struggles.

-Dianne V.
Food and Nutrition Coaching
Initial Consultation
Includes a 60-minute assessment and evaluation with a detailed recap of the visit including any goals, resources, and applicable handouts.
Follow-Up Consultation
Includes a 45-minute follow-up session with a detailed recap of the visit including any goals, resources, and applicable handouts.
Bundled packages are available with bonus services such as journal checks and access to direct messaging for support between appointments.
Do you have questions about services and rates? Schedule a no-obligation, free video call to get all of your questions answered!
Melissa [Grateful Meal Nutrition] is wonderful, personable, and really knows her stuff! I can't convey how much she helped when I was first diagnosed with DM [diabetes]. I was afraid as I did not know what to expect, Melissa was very supportive. I did well under her guidance; she became my biggest cheerleader! I will forever remain grateful.

-Nicole J.
Melissa [Grateful Meal Nutrition] was very friendly and knowledgeable. She immediately made me feel comfortable talking about my concerns and stresses. Melissa answered my questions, talked through strategies, and gave me documents to help remember my overall plan. I came into the meetings with high anxiety over my diagnosis of reactive hypoglycemia and she did a great job teaching/giving me the tools to manage my blood sugar.

-Kristen T.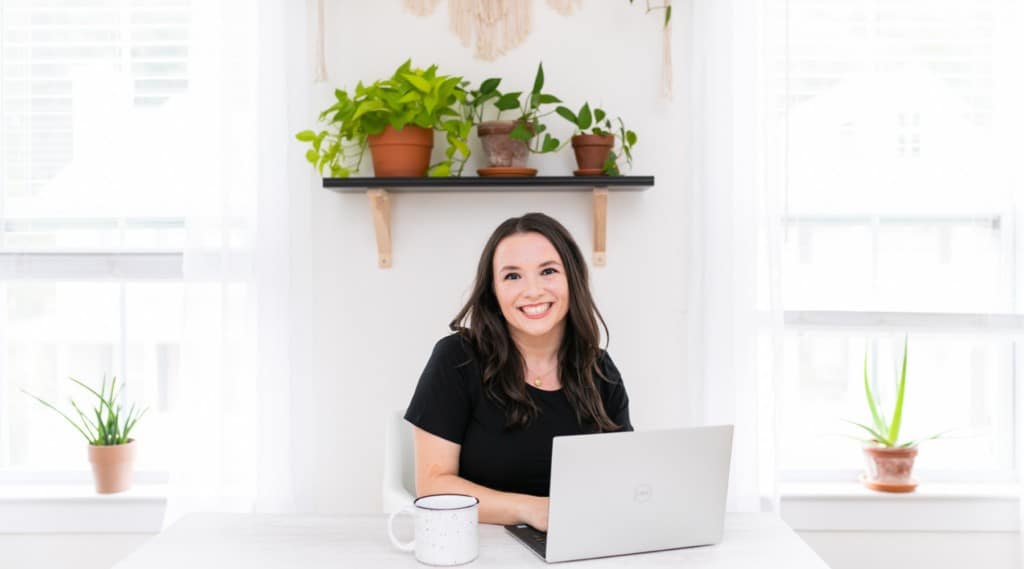 Hi, I'm Melissa. I'm a Registered Dietitian Nutritionist and creator of Grateful Meal Nutrition.
I'm on a mission to help people feel confident and free in their food choices through nutrition coaching and meal planning. I work with folks sick and tired of the same old dieting cycles and who are ready to move on with their lives. I help clients work through intuitive eating to nourish their bodies without restriction.
Intuitive eating is non-weight focused, meaning we can talk about weight concerns, but we don't focus on weight loss as a goal or prescription. We focus on finding satisfying food that suits your needs and preferences while improving your health and wellness.
Are you ready?
Let's do this!
Not quite ready yet? Check out my resources page for my favorite resources!