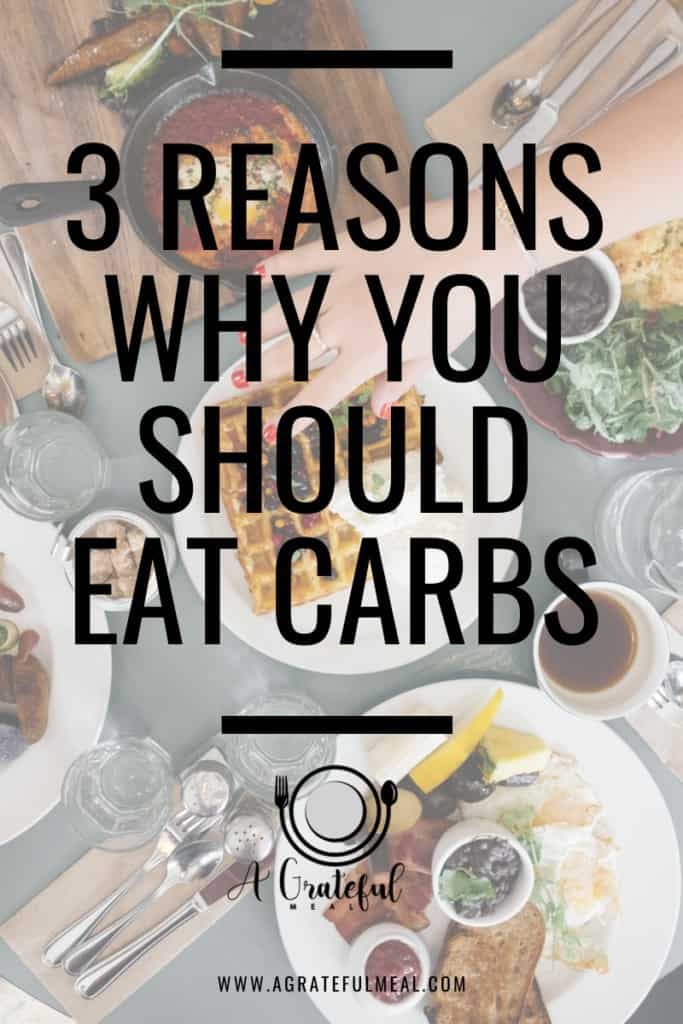 There is so much fear these days around carbs (carbohydrates). You'll read about one fad diet or another vilifying carbs for weirdest reasons nearly every single day. Some of the silliest include that carbs make you gain weight; you can't digest them well; they are just plain evil and responsible for all that's wrong in the world – or at least that's what it feels like at times. As a Registered Dietitian Nutritionist, I'm here to say: no, no, and NO! Please eat carbs. Here are my top reasons why carbs are essential to a healthy, balanced diet. 
Carbs are mostly plant-based and full of vital micronutrients like vitamins and minerals.
Anything that comes from the ground contains carbohydrates. Dig back into your memory from high school biology. Remember photosynthesis? You know, how plants make and store their food? Carbohydrates are a byproduct of this process. Fruits, vegetables, legumes, and whole grains have varying degrees of carbohydrates. By forgoing carbs all together or limiting them to meager amounts, essential nutrients intakes can be compromised. Including a variety of plant-based foods in your diet gets increasingly difficult, the more that carbs are restricted. Ditching bananas? You'll also be ditching potassium, vitamin C, and magnesium. Are you saying goodbye to sweet potatoes? There goes a good source of vitamin A and B6.
Carbs help healthy gut bacteria thrive.
Carbs that are high in fiber ("complex carbs") are mana to good bacteria in our guts. Studies have shown that fermentable fibers help keep a healthy variety of good bacteria in our intestines. Good bacteria help keep our gastrointestinal tract healthy and act as an immune barrier to harmful bacteria that can make us ill. Carbohydrates that can help feed our microbiome include whole grains, fruits, beans, and vegetables. Some gastrointestinal disorders may cause maldigestion of certain carbs, but this is highly individualized and does not apply to the general population. Those with this type of digestive problem can still eat carbs, but certain ones may be better tolerated. You should always consult your doctor or dietitian for more specific recommendations.
Carbs play an essential role in heart health and diabetes.
Soluble fiber found in carbohydrates has a lowering effect on Low-Density Lipoprotein Cholesterol (or LDL cholesterol). High levels of LDL cholesterol is a risk factor for cardiovascular disease. Soluble fiber is found in carbohydrate foods like oats, beans, fruits, and vegetables. Also, getting a consistent pattern of high fiber carbohydrates can help to regulate blood sugar and energy levels throughout the day. The American Diabetes Association does not recommend one specific diet or to completely cut out carbs. What is most important is focusing on an eating pattern that feels good to the individual and is sustainable.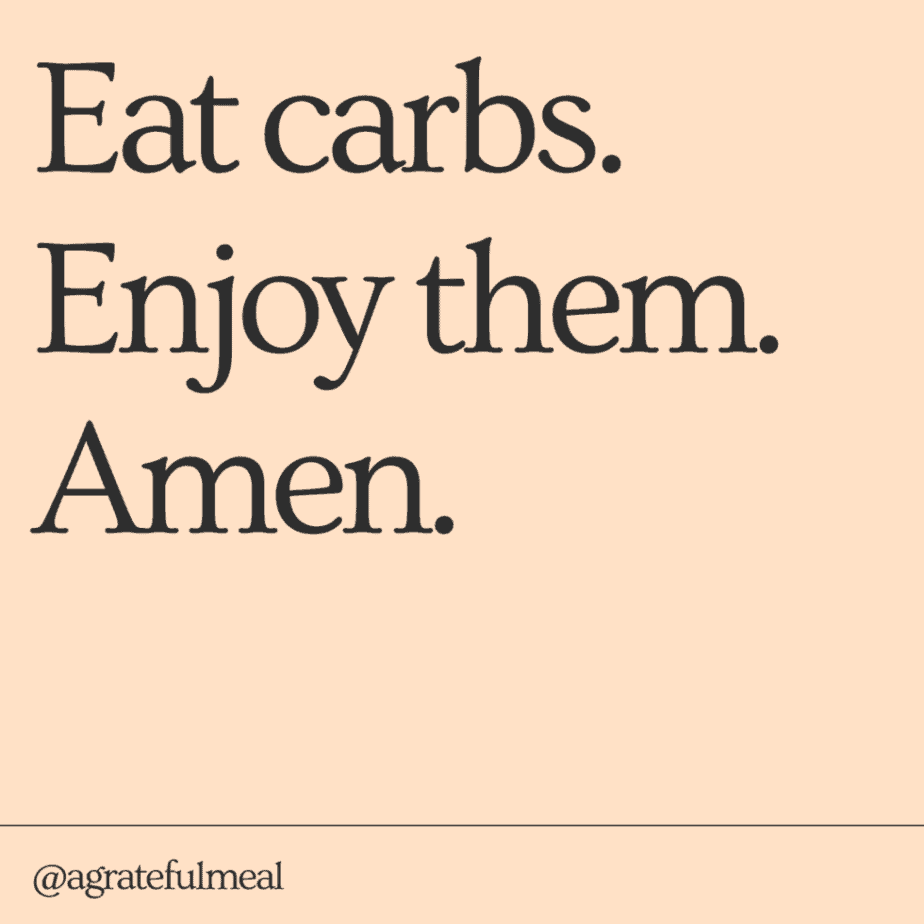 Here's the bottom line: eat carbs and enjoy them.
Cutting carbs to extremes can have a detrimental effect on your ability to sustain a healthy, balanced lifestyle. It can also contribute to yo-yo dieting, which can cause metabolic damage. Focus on fiber-rich carbohydrates most of the time. If you enjoy more processed high carbohydrate drinks and foods, enjoy in moderation. If you feel out of control around carbohydrates, that feeling might change when you include a healthy amount of carbohydrates such as whole grains, fruits, vegetables, and legumes throughout your day.
If you aren't sure how to take steps to include carbohydrates into your diet, let's chat! I'd be happy to schedule a free introduction call with you to see what I can do to help you with this topic. Check out my services page to learn more.
Sources:
Food Components and Dietary Habits: Keys for a Healthy Gut Microbiota Composition
Prebiotics: Definition, Types, Sources, Mechanisms, and Clinical Applications