I've been asked countless times in my nearly 7 years as a dietitian, "can you give me a meal plan?" The simple answer is no. Me giving someone an inflexible, rigid plan to follow for however long never ends well. It sounds great in theory, but it never works because it can't factor in cravings, activity, stress, and a million other factors that I can't anticipate. A better question is "how do I meal plan?" Meal plan or meal planning is most effective when it's an action, not an object that you get from someone that doesn't know your needs or preferences. I occasionally offer suggestions to clients that have trouble with meal ideas, but it's always based around their preferences and goals. Ultimately, it's not me that makes the meal or snack choice – it's YOU.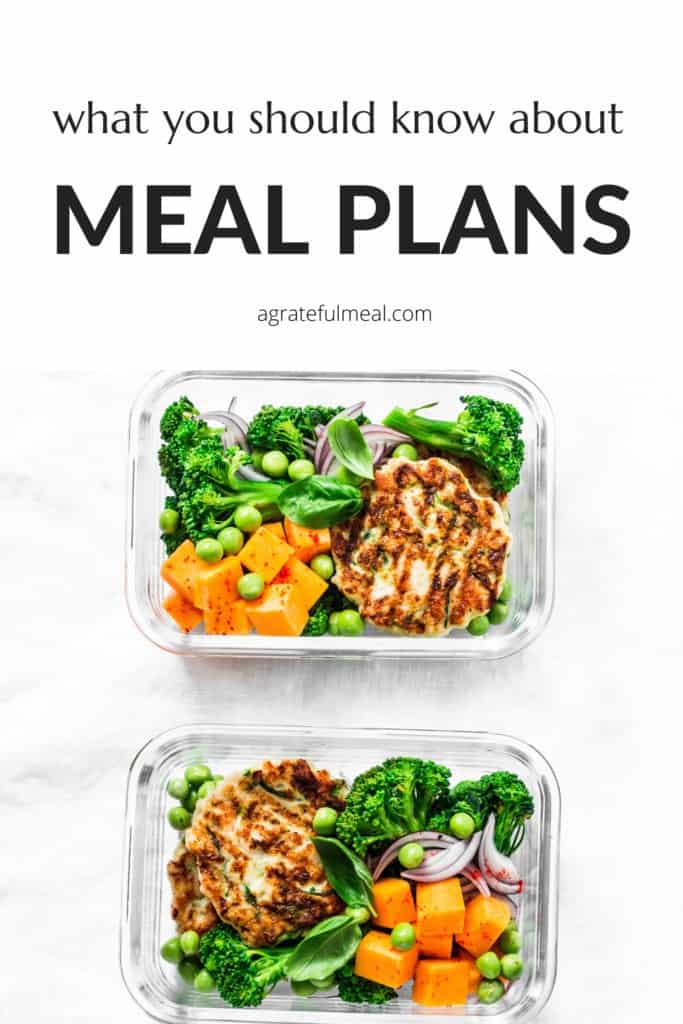 By having the skill to anticipate your own needs, wants, and challenges, you're better equipped to handle the million extra factors that may or may not come into play throughout your week. You'll have a plan, which means you'll be prepared and more likely to make healthy choices, but you'll also know how to be flexible, work through challenges, and know when it's okay to change directions. It's the idea of giving a man a fish to feed himself for the day vs. teaching a man to fish to feed him for a lifetime.
Here are 3 tips on how to start meal planning:
If you don't usually plan your week, start with just 2-3 meals per week to prep and/or plan. It can feel much less daunting than planning your every move throughout the week. If you're already meal planning some, but want to increase, then pick a couple of extra meals to plan or prep.
Buy 2-3 items to jazz up leftovers throughout the week. Maybe you had chicken tacos one night, but throwing in some BBQ sauce and putting the same meal on top of rice instead of tortillas can make leftovers feel like a brand new meal.
BE FLEXIBLE. I cannot stress this enough. It's okay if plans change, it's okay if you decide on something else. I see a lot of people that beat themselves up for "not sticking to the plan." It's fine. The plan is more of a guide, not a rigid rulebook.