Have you ever wondered what it is like to work with an intuitive eating dietitian? I'll give you three things that you can expect when you start working with one. You might be a little surprised.
We care far more about WHY you eat and less about WHAT you eat
Of course, we care about our client's health, but honestly, nutrition is a smaller piece of that. A positive relationship to food is far more important. I care far more about WHY someone eats the way they do rather than what. Think about it for a minute. If you think that eating a donut is causing irreversible harm, then the stresses and anxieties surrounding that are probably more problematic. Or on the flip side, if you associate eating vegetables as a form of punishment, then that association is a big part of the problem. I never ignore the nutritional components of my clients' diet, but there are usually more significant issues to focus on before we get into the weeds of nutrients. We can definitely use nutrition as a tool, but it's not typically the very first one we focus on when starting an intuitive eating journey.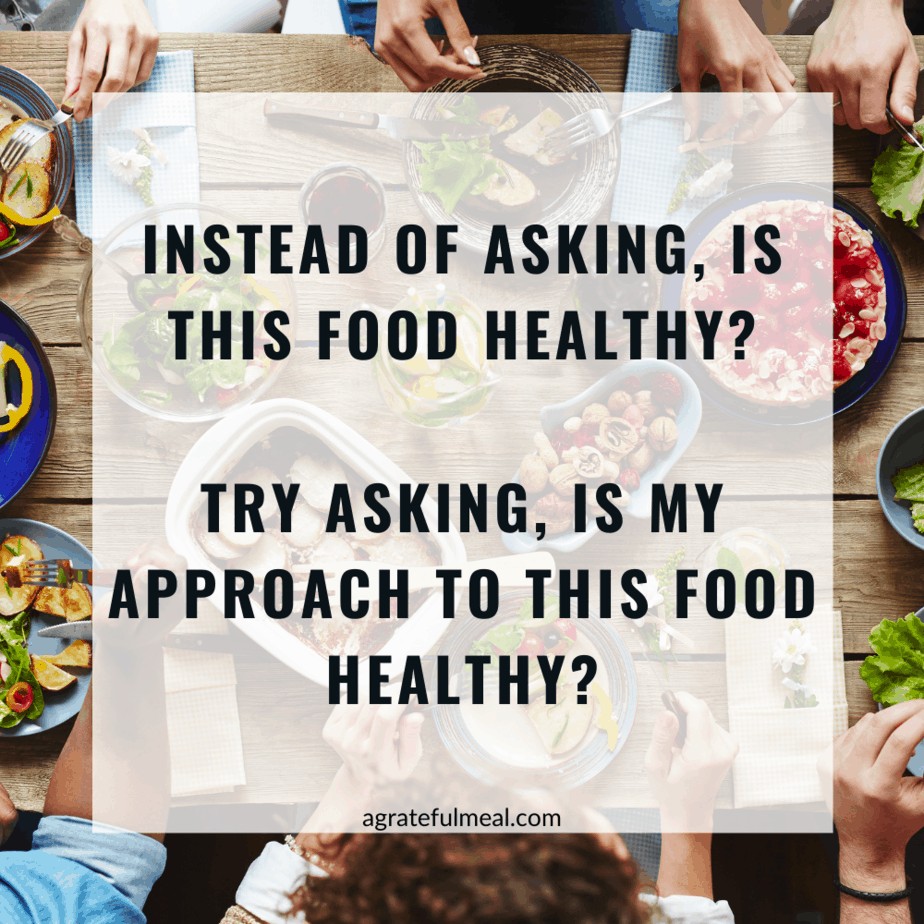 There is not a one-size-fits-all approach to intuitive eating
Intuitive eating is based on ten principles that can guide you to a more peaceful and productive relationship with food. These principles are rooted in evidence, but there is a reason that they are called "principles" and not rules – principles are flexible. An intuitive eating journey isn't linear, nor does it have to follow the principles in order. Based on what my clients are feeling and responding to, we might jump around the framework. It's important to know that intuitive eating is also compatible with other types of self-care. Some of my most successful clients get support from not just me but also a mental health counselor. Food and nutrition therapy and mental health therapy go together like PB&J. Whatever type of support you choose from me, it's always going to be individualized to your history and needs.
Intuitive eating is compatible with medically necessary diets, just not diet culture
It sounds like I'm saying the same thing, right? Let me explain. Most dieting is not medically necessary. For example, doing keto for the average, generally healthy person is not necessary. And often, there is way more than one nutrition strategy to manage a chronic illness. Cutting out carbs doesn't necessarily help your diabetes, and it's a not sustainable solution given carbs are a nutrient. There are multiple approaches to manage diabetes that don't involve cutting out an entire nutrient. Even the American Diabetes Association doesn't recommend one specific diet for the management of diabetes. However, many approaches could help you manage your blood sugar. Intuitive eating has a big focus on responding to how you feel, so if you're eating with zero regards to your blood sugar fluctuations, chances are you are going to feel pretty crappy. Even if there is only one significant way to manage a condition, like in the case of an allergy – you can still incorporate intuitive eating practices. For example, if you are allergic to eggs, and you eat eggs with zero regards to how they make you feel, that's not intuitive eating because you aren't taking care of your needs and eating a known allergen is undoubtedly dangerous. Intuitive eating takes taste and culinary preferences into significant consideration, but they certainly not the only consideration. It's about the whole picture.
Part of the individualization of the support you receive from an intuitive eating dietitian also takes into consideration your medical conditions. Intuitive eating is generally compatible with all sorts of medical conditions, and you can be assured that whatever recommendations are given are aligned with those in mind.
How to get started working with an intuitive eating dietitian
As you can tell, there is a lot of nuance in an individual's intuitive eating journey. Sifting through all of this without support can be overwhelming and even scary. If this is you, then you would benefit from working with an intuitive eating dietitian. To see if I'm a good fit for YOUR needs, you can book a free video call with me and we can chat more.
Disclaimer: This website is for informational and educational purposes only. The website isn't a substitute for individual medical or mental health advice. It does not constitute a provider-patient relationship.