These recipes are the best ground turkey slow cooker recipes for using up any ground turkey meat you may have hanging around your fridge.
Who doesn't love a good slow cooker recipe? It's basically set it and forget it. I thought I would highlight a few recipes, so I've rounded up a few easy and delicious ground turkey slow cooker recipes all in one spot.
The Best Ground Turkey Slow Cooker Recipes Round-up
Taco Soup: This recipe doesn't call for ground turkey specifically, but it is recommended in the recipe. You can use any type of ground meat – and that's generally true of most of these recipes, but this recipe uses simple pantry recipes to bring together a cozy, one-pot, slow cooker meal! Bonus – this recipe also tells you all the details on how to freeze the soup properly if you want to have leftovers that you can pull from the freezer when you're short on time.
Pumpkin Chipotle Chili: Um, hello, yes, please. It's no secret around here that I'm a huge fan of pumpkin and chipotle peppers. Chipotle peppers are smoked jalapenos in a smokey, adobo sauce. Putting those together with pumpkin and ground turkey sounds like a perfect chili to me.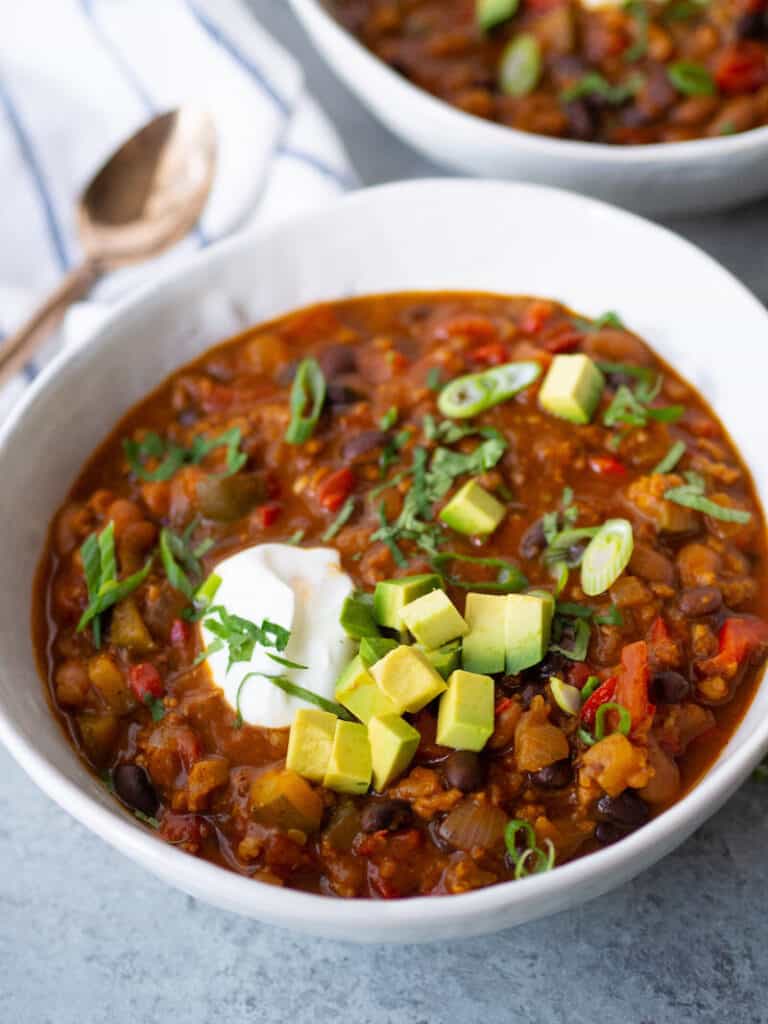 Turkey Green Chili: Chilis are usually made with crushed tomatoes, but this chili has no tomatoes. Instead, it relies on jalapenos, chicken broth, spices, ground turkey, and hominy. Hominy is coarsely ground corn that is used to make grits. It gives this chili a unique texture and flavor. I also love the idea of topping it with pepitas (roasted pumpkin seeds).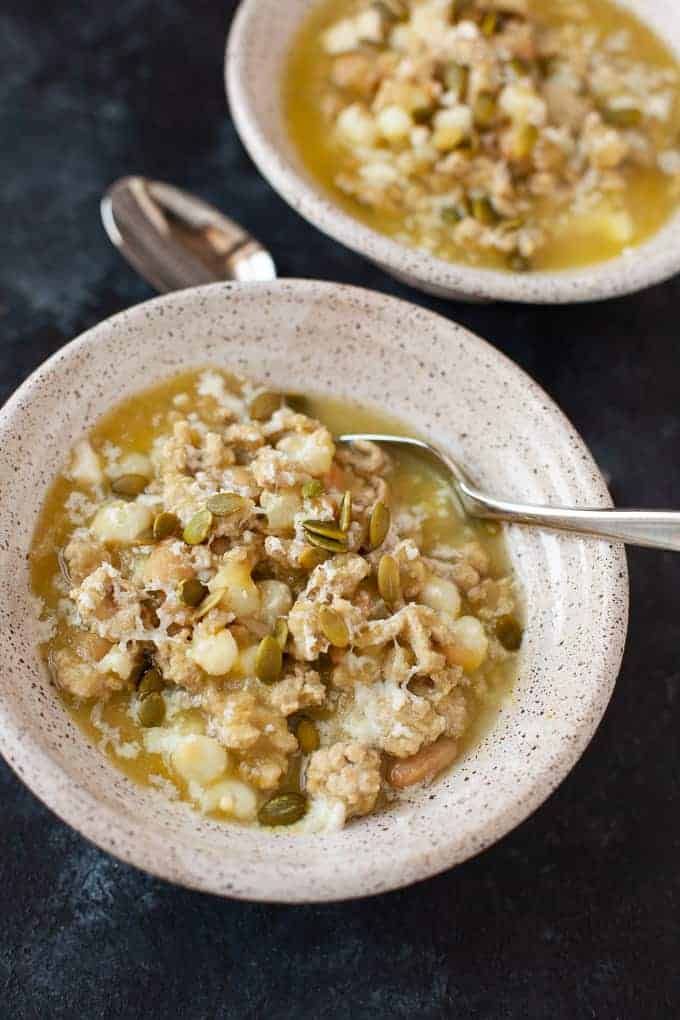 Slow Cooker Turkey, Lentil, and White Bean Chili: This chili is similar to classic chilis, but I don't usually see lentils and white beans together in chili. I love them both, so it's nice to see them packed in along with the ground turkey as an additional source of protein.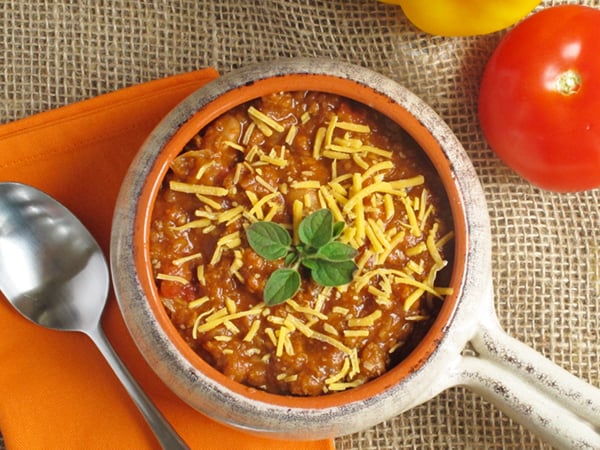 Why should I choose ground turkey over any other meat? Is turkey "healthier" than other ground meats?
Ground turkey is milder in flavor than ground beef or pork. It's very similar in taste to ground chicken, but a little more game-like. If you're making something with a lot of lighter flavors that you don't want to conflict with by using beef, turkey may be the way to go (like in the green chili above).
As far as nutrition goes, it depends on your goals and what kind of turkey you choose. People often choose chicken or turkey, thinking it has less saturated fat (saturated fat is linked to high cholesterol). However, if you're comparing lean turkey (93% lean, 7% fat – labeled on the package) to lean beef (93% lean or higher and 7% or less fat), that might not be the case. There isn't any reason to avoid one or the other if you're choosing lean ground meat and want to watch your cholesterol, so personally, I choose a lean cut either way and go with the one that would compliment the flavor profile in the recipe the best.